Ward Chapel A.M.E. Church
Augusta, Georgia
Like us on Facebook
EXPERIENCE GOD'S PROMISES
2 Corinthians 1:20 God's Promises are Yes and Amen in Christ Jesus.
99 Church Anniversary September 18, 2022
11:00
Church School 10 am
Worship 11 am
Handling God's Money God's Way
​​
Church Growth (Growing Christians)
​​
Saving Souls by the Conviction of the Holy Spirit.
Strengthening the Saints with the Word of God..
​
​
​
​
​
​
Empowering persons to reach their highest protentional Spiritually, financially, educationally and socially in the Kingdom of God.
October 2022
Meetings
Steward Board monday

October 3rd 7pm On zoom




Trustees Board 10/4/2022 7 pm




official board monday 10/18/2022




7 pm Bible Study Wednesday zoom.com




zoom.com

click on zoom.com
Weekly Schedule:
​
Sunday Church School 10:00 am
Meeting ID: 973 626 585
Passcode: 064901
​
Sunday Worship Experience 11:00 am
Meeting ID: 973 626 585
Passcode: 064901
​
Wednesday Bible Study 6:00 pm
Meeting ID: 973 626 585
Passcode: 064901
​
Love Feast
1st Saturday's Love Feast 6:00 pm
Conference Call - 701-802-5142
Access Code - 4477685
​
Prayer Line
Wednesday Morning 6:00 am
Conference Call - 605 - 313-5684
Access Code - 661019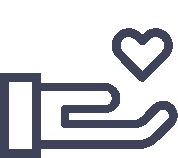 "Whoever is generous to the poor lends to the lord, and he will repay him for his deed."
Ward Chapel A.M.E. Church
​
P.O. Box 9578
Augusta, Georgia 30916
(706) 733-0746
​
1814 15th St
Augusta, Georgia 30901
Growing in Grace, by the Power of the Holy Spirit